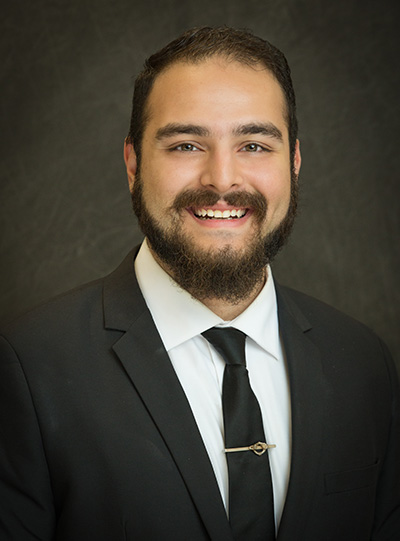 Dr. Shaheryar Khan,

Neurologically-Based Chiropractor
Dr. Shaheryar Khan (Dr. Shah) was raised in the Dallas-Fort Worth metroplex northern city of Carrollton, TX. Dr. Shah has spent his whole life in the city of Dallas, attending high school, college, and chiropractic college all in the city of Dallas, TX. When asked even at the age of 8 years old of his future career, he told the world that he was born to be a doctor, so he could serve people by helping them live their life to the fullest.
Dr. Shah graduated from the University of Texas at Dallas with a degree in Behavioral Neuroscience. He then went on to attend the prestigious Parker College of Chiropractic in Dallas where he received his Doctorate degree and earned his advanced proficiency certification as a Torque Release Practitioner. He is a member of the International Chiropractic Pediatric Association and has also received his Webster Certification, an advanced certification that instructs doctors how to specifically care for prenatal and postpartum mothers. He has served in some of the fastest growing Chiropractic offices in the country and looks forward to establishing Inspire Chiropractic as the go to office for chiropractic care for the families of his city of Dallas, TX.
While being a student at Parker University, Dr. Shah also took the opportunity to serve communities outside of Dallas, TX. On two separate occasions, Dr. Shah found himself in Durango, Mexico, as well as one trip to El Salvador where he spent a whole week providing volunteer chiropractic care to the local community. These trips not only served to sharpen his tools as a clinician but instilled the deep value of service without expectation of return. Dr. Shah will happily express that these three weeks were the best experience of his academic career and cannot express his gratitude enough to the people that trusted him with their care; ultimately making him a better chiropractor for the community of Dallas, TX.
In his personal life, Dr. Shah will proudly admit to being "Dallas to the bone." With his love for the Dallas food culture, the city life, as well as the vast network of community service events that Dr. Shah finds himself actively involved with on a regular basis. In his time away from the practice, Dr. Shah loves to travel, play the guitar, and working out. He is also the Vice-Captain of The Dallas Assassins, a local cricket team that Inspire Chiropractic is a proud sponsor of.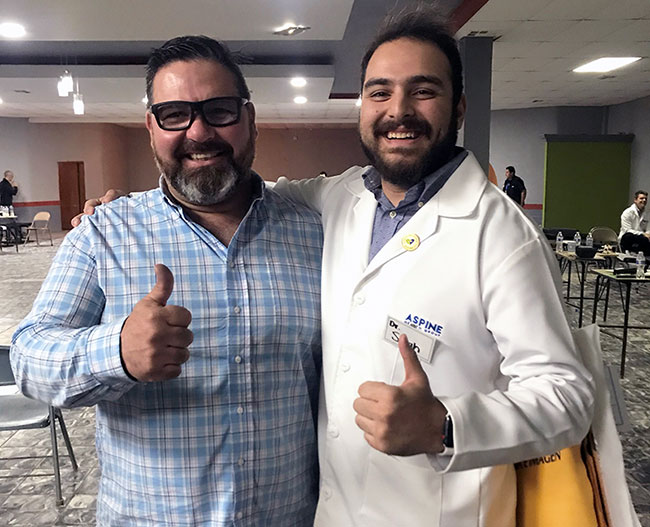 "This is not a job; this is a mission. We are here to serve and heal our community."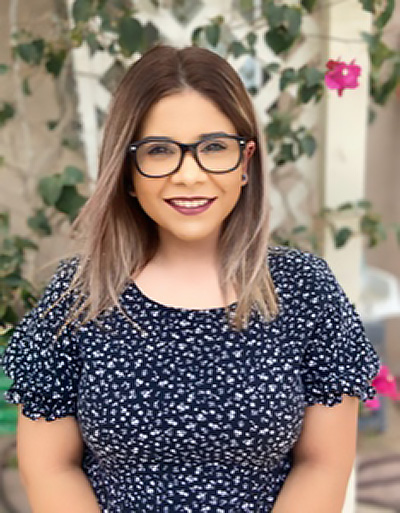 Karime Valdez,

Office Manager | Chiropractic Assistant
Born in Yuma, AZ where she spent most her early years, moved to El Centro, CA in order to make a difference for those in need.
Karime has provided applied behavior analysis (ABA)-based behavioral therapy services for children diagnosed with different cognitive abilities and special needs for three years. She has worked and volunteered on the healthcare field as a Certified Nursing Assistant helping the elderly in her community. She dedicated herself to the community with passion and commitment; knowing she has been making a difference in the lives of others.
 Karime has been an active volunteer of ASPINE Health Group, an international nonprofit organization since 2017; translating and assisting Chiropractic Doctors in providing free spinal care in the valley of Mexicali, BC Mexico. By far, one of her best experiences. In Karime's words "I never knew how much of a difference and how important it is to see a Chiropractor, seeing the results at the end it's like experiencing a miracle and that smile on the patient's faces at the end of the day knowing we just made their daily lifestyle so much better, is very rewarding".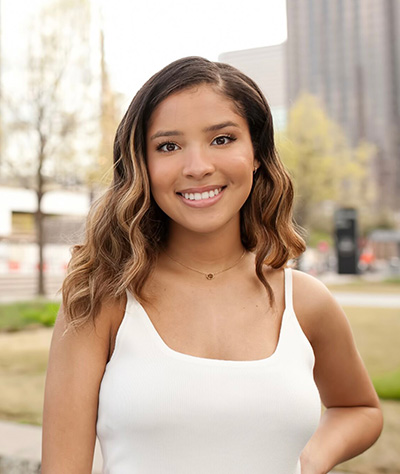 Yesenia Gutierrez,

Chiropractic Assistant
Yesenia was born and raised in Dallas, Texas. She is a devout Believer in Christ, and enjoys meeting and talking to new people. She's very artistic, and imaginative, and considers herself an avid problem solver.
Yesenia has three younger siblings, all under the age of nine, so she is extremely patient, and thrives as a natural caregiver. She is currently pursuing her Undergraduate Studies, and continues to broaden her knowledge of the practice of Chiropractic care by taking part in numerous educational programs.
Yesenia remains to be at the forefront of self care, and strongly believes in the importance of health and works tirelessly by continually striving to deliver the care that each of the patients of Inspire Chiropractic deserve.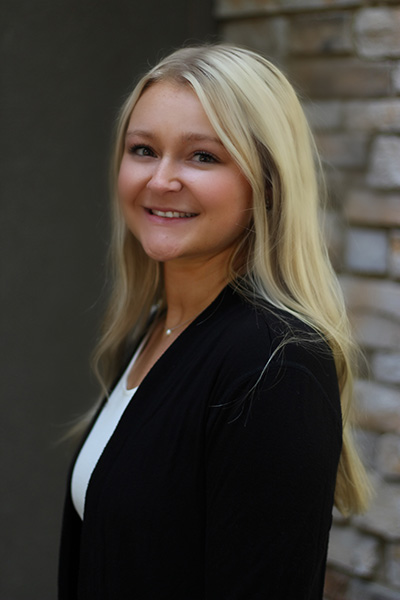 Maranda Kuhn,

Chiropractic Assistant
Maranda Kuhn is a LMT in the state of Iowa and a Chiropractic Assistant. Her passion is physical and mental health. She is continually interested in how to apply what she has learned to help other people.
She attended La'James College in Mason City, Iowa. She graduated as a Licensed Massage Therapist, and from there she joined a successful business dedicated to helping people feel better physically and mentally.
She is always happy to connect with like-minded professionals, which led her to pursue a career as a Chiropractic Assistant. Helping people have a positive experience from start to finish is her goal and is gratifying for her to be a part of.
In her personal life, she enjoys going to the gym, hanging out with her husband and family, traveling the world whenever possible, finding all the best places to eat, and taking care of her sweet maltese puppy Rae Rae.
She is looking forward to making many more connections and helping more people achieve their goals of physical and mental success.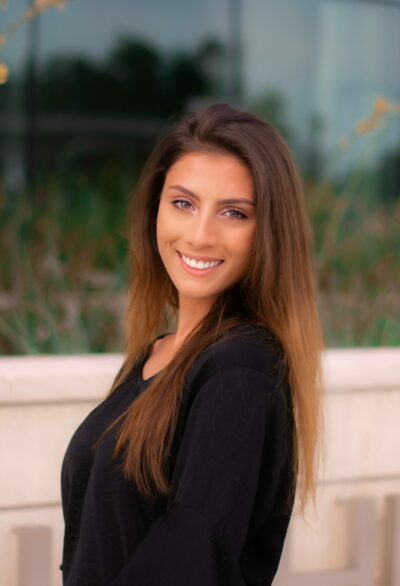 Sofia Mollica,


Community Outreach Coordinator
Sofia Mollica was born and raised in Carrollton, Tx, a suburb on the outside of Dallas. She is currently in her final year at the University of Texas at Arlington, where she is studying business with a minor in biology.
She has obtained a certification in professional selling. Sofia has a strong passion for leadership and digital marketing. So, she wanted an environment where she can utilize her skills in marketing and help people while doing so.
Sofia has a devotion to well-rounded wellness. She values the importance of taking care of your body not only when its sick, but in the maintenance as well. She takes great pride in self-care and values the importance of physical and mental health. She takes pride in helping people become exposed to and learning about the benefits of chiropractic care. 
Sofia is the youngest of three siblings and enjoys being creative. In her free time, she caters to her Frenchie and loves documenting his moments on Instagram. Sofia enjoys being social and adventurous which she believes makes life so exciting.
Our office welcomes everyone, from singles to whole families. If you are interested in learning about the many benefits of chiropractic care, contact us and schedule your appointment today. Our team looks forward to meeting you and would love to be your Dallas, TX chiropractor.